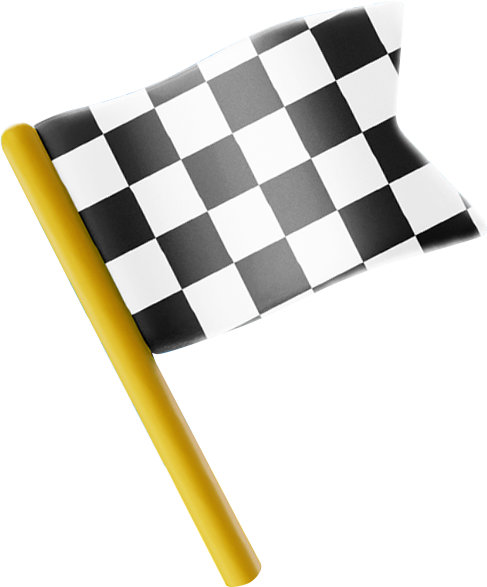 Florian Jauffrineau– Dec 22, 2022
The TapNation team has worked diligently to establish our company as a market leader in hypercasual game development and publishing. In a very short space of time, we have proved ourselves to be an innovative, dynamic, agile, and fiercely competitive company. We have achieved this success by placing our focus on developing games that are engaging, adventurous, and specifically tailored to meet the needs of the target audience.
Figurine Art is a shining example of how the TapNation team use our determination and creativity. Unsatisfied with the ambiguous numbers related to the original release of Figurine Art, our team went back to the drawing board to see how we could improve the game and realise its full potential.
Going Back to Our Roots
When we originally tested Figurine Art back in 2021, we were excited about the potential of this new game. Two different versions of Figurine Art were put through the rigorous TapNation A/B testing process.
At that time, neither of the two versions had the painting feature built into the game, even though this would become a major drawcard in the future. The results of our testing process were inconclusive. We knew we had a game with the potential to be a massive hit but were still unsure of what its reception would be. To push Figurine Art as far as we believed it could go, our team would need to go back to our roots and draw inspiration from an earlier success story: Sneaker Art.
Finding Our Core Inspiration with Sneaker Art
To further develop Figurine Art, we had to look back on what had worked for us in the past. Our team settled on Sneaker Art and this quickly became our main source of inspiration. Released in 2020, Sneaker Art was a big hit. The game concept was simple, yet effective. Users can create a sneaker, put it in a box and sell it.
Sneaker Art proved hugely popular and our research team provided benchmarks that proved figurines and pop toys were selling well. We quickly came to the conclusion that mixing both concepts looked like a solid platform for a winning game. A way forward for Figurine Art was beginning to become apparent.
Promising Results from the First CPI Tests
Although we thought we had finally found a way to enhance Figurine Art, we still needed the numbers to back up our ideas. We ran the first Cost Per Install (CPI) tests after three weeks. The goal of these tests was to see if users would respond if they were given the ability to create iconic superhero figures such as Iron Man and Spiderman. The hype surrounding the Marvel Cinematic Universe (MCU) was huge at the time. Our feeling was that we could harness the excitement that people felt for the MCU and build it into our game.
The results of the first tests were encouraging. The CPI turned out to be better than we had hoped for: $0,50 cents with a retention rate of 18%.
At this stage, the game consisted only of assembly and painting. While we had achieved exceptional CPI, we were still faced with lower in-game stats. That's when we decided to ramp things up even more and make some significant gameplay changes.
How We Made Figurine Art­ So Unique

To enhance the user experience of Figurine Art and get our in-game stats to where we wanted them, we added 3 extra main gameplay features:
As a further boost to gameplay, our team enabled the addition of multiple new figurines at the same time. We then went back to check the Lifetime Value (LTV) and D3 Retention statistics based on the changes. Continued testing confirmed the huge potential of the game. Figurine Art was starting to take form.
The Massive Impact of the New Gameplay Phases

The new gameplay phases gave our team the numbers we had been striving for. Acquisition statistics showed that CPI went from $0,55 to $0,30 on Facebook. Retention rates in D1 went from 18% to 38% and in D3 from 3% to 14%. The huge potential that we were sure Figurine Art possessed was becoming clear.
We Identified the Best Figurines and Optimised Metrics

Our next step was to work on optimising CPI and improving the overall metrics. We set about testing creatives on many different characters to identify the ones that best resonated with users.
What we found was that figures from popular comic and anime series like the MCU, Pokémon, and Dragon Ball were testing very well. Two of the best-performing figures were Huggy Wuggy from Poppy Playtime and the Marvel comic hero Spiderman. We decided that we would need to keep adding figurines over time to reinforce D3 and D7 retention rates.
As a new game that allowed users to create miniature models based on their favourite comic book and anime heroes, Figurine Art­ seemed poised to become a major success.
Figurine Art­ Goes on to Achieve Top Metrics Throughout the World
The release of the final Figurine Art­ version performed even better than we had hoped. The CPI just before the launch was $0,30 with a 41% retention rate. Figurine Art­ rocketed to the top of charts around the world, reaching the number one spot in Colombia, Sweden, Malaysia, Serbia, Belgium, and Peru.
Figurine Art­ was within the top five in charts from 30 countries including:
US – Top two
UK – Top three
France – Top four
Turkey – Top three
Italy – Top two
Germany – Top three
Spain – Top two
Figurine Art­ secured a spot in the top ten in more than 35 countries!
Figurine Art­ – Our First Full In-House Success
As our first full in-house game creation, Figurine Art­ represents a milestone for TapNation. We are immensely proud of how wildly popular the game has become. To date, Figurine Art­ is one of the most downloaded games worldwide with more than five million downloads!
Figurine Art­ is positive proof that TapNation is a force to be reckoned with in the hypercasual games market.