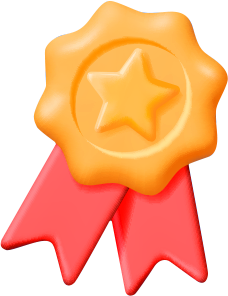 Tuğçe Kurulday– Jan 17, 2023
If you have seen a lot of letter animations popping on the internet the last few weeks, you are not alone… The Alphabet Lore trend seems to take over social media and more importantly the top charts, but how did these cute letters become the latest internet sensation?
Origin
In February 2022, Mike Salcedo started to share a series of animation videos on YouTube. The aforementioned videos consist of 26 Latin alphabet letters as characters and the storyline is focusing on their interactions with each other. In total 26 videos are shared, one for each letter. The scenario of the subsequent episodes showed the letter F killing or kidnapping other letters while also stealing their magical gems with specific powers that resembled punctuation marks. Other letters attempted to stop him. Through the course of the series, the letters combine to form helpful items.
For instance, the letters M, A, and P can create a map (in the episode titled 'R')¹, and the letters G, U, and N can form a gun (in the episode titled 'U')². F was finally defeated in the second-to-last episode, named 'Y', which was posted on May 2nd. It was also revealed that F's strategy was to spell the word 'friends'³. The series conclusion, titled 'nZ', which was posted on August 8th, stated that F once got along with the other letters but that they turned against him after he made a mistake and eventually caused him to become evil.⁴
Salcedo uploaded a video on August 19, 2022, titled "Alphabet Lore (A-Z…)," which was a compilation of all 26 videos in the series. The video had received over 19 million views by September 29, 2022 and currently surpassing 100M.⁵
One factor that might distinguish these series from others & make the animations viral is the way the letters converse without an actual dialogue but only through a single sound that each letter can make, which is saying its own name.
All Characters
Even though the main antagonist is the letter F, each character has a unique artistic style and skills.
Popularity
As the animations gained in popularity, creators began to post videos with these characters on various social media sites.
Increasing interest in Google Trends
Increasing search volume on Youtube
Trending topic on Tiktok with almost half a billion views on #alphabetlore hashtag⁶
Top Games
Alphabet Lore-themed games began to appear in both stores once publishers and studios realized the potential of the trend.
However, using social trends to enhance game metrics is a tried-and-true tactic used by publishers and studios, so this strategy is nothing new. Previously mentioned trends, including Rainbow Friends, Poppy Playtime, Five Nights at Freddy's, and Netflix's Squid Game, among others, experienced the same phenomenon.
How Alphabet Lore fits to Hyper-Casual?

Cartoony characters appear in Alphabet Lore. Similar 3D models, which are made up of simple and rounded assets, are common in hypercasual games. Both universes are extremely vibrant and complement each other perfectly in the same way. 'Friendly Horror' theme makes it appealing for users and gives a clear game design approach to the game developers, which has been proved to work before by trends such as Poppy Playtime or Rainbow Friends.
Additionally, since every smartphone owner is a potential player, hypercasual games are designed to appeal to a huge global audience. As a result, they must have very universal themes. This is precisely what Alphabet Lore offers—a global trend that anyone can appreciate and comprehend.
Another compelling factor for hypercasual companies and publishers to include it in their games is that it has grown in popularity on social media. This raises the possibility of connecting with a wider audience, which benefits the metrics. Alphabet Lore definitely fits the bill for hypercasual and is the newest trend on the market. But crucial questions like how far this trend will go remain unanswered.
References
https://youtu.be/wPMum9Slz7M
https://www.tiktok.com/tag/alphabetlore?is_from_webapp=1&sender_device=pc