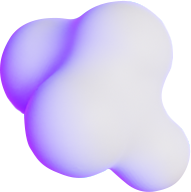 Kamel Haddad– May 12, 2022
Introduction
At TapNation, we aim to provide the most accurate data to both: our end-users through a detailed reporting dashboard to let them follow their games' performance crossed with acquisition and monetization metrics on one hand and feed our AI algorithms, on the other hand, to adapt games to our users' behavior. This is how we can release hit games, and this is why tech is at the heart of TapNation.
Find out how we turn data into magic below!
How do we Leverage our Data at TapNation?
We built strong and reliable data pipelines over time by linking at a very high level of granularity many data sources such as GameAnalytics, Adjust, Applovin MAX user level data, in-game ads (Gadsme, Adverty, Odeoo, Admix…), IAPs, etc.
Our data engineers, scientists and analysts work very closely with all the different squads (user acquisition, monetization, publishing, live ops…) to provide them dedicated insights to drive their business decisions in the most accurate way possible.
Reliable Data Collection Pipelines
A bullet proof A/B test system
Once a list of supported variables has been defined on the application side, our A/B test system gives us the possibility to split a very specific audience of players among multiple cohorts at once without submitting a new build on the stores.
It can be set up, started, stopped and even updated on the fly without any human intervention from two days (minimum delay to get consistent data to analyze) to weeks if deep analysis is needed from our data team.
Using such a system allowed us to drastically improve our games core metrics, and therefore our business. On average, our games get 50% LTV uplift over a 6 months period after their release. Our flagship example of this is Giant Rush, where we managed to increase its LTV by a whopping 200% over 6 months of A/B tests. Our key AB tests were conducted on features like:
The implementation of walls to break in the game
The addition of a slow motion when seeing our opponent smash through a wall
The addition of a moving gauge to multiply our earnings at the end of the level, as a rewarded placement
The creation of new kicking and punching animations to unlock in the show
An AI based internal recommendation system
Another smart system we implemented here at TapNation and that we keep improving every day is our AI based cross promotion pipeline.
What is cross promotion?
What does cross promotion aim at ?
Acquiring new users for free (almost)
Acquiring new users already engaged into our games
Decreasing the overall acquisition cost on a target game and therefore increase the application profits
Avoiding to lose paid acquired users after they leave one of our portfolio games
Gathering more and more accurate data from such engaged profiles to enhance their experience through our games ecosystem
How does it work in practice?
Automated Bidding
User acquisition is somehow similar to trading when coupled with monetization. Basically, user acquisition managers have to find the best networks from which to acquire users that fit with the target application type. Depending on the product they plan to buy users for, their strategy can be totally different.
A given application can be way more attractive to users on network A versus network B which is intrinsic to the game concept, mechanic, trend… A game can quickly scale on social networks, meaning users can be acquired at a very low CPI (cost per install) while others will be way more expensive on gaming oriented networks.
This said, juggling with hundreds of bids among several networks x countries pairs can become a real nightmare to get it optimized. This is the exact point where our automated bidding system takes place.
Thanks to both our partners Adjust and BidShake, we are able to predict what bids to set up on a specific network x country pair to stay profitable when acquiring new users on our games.
All in all, If you have any further questions about publishing with us and our data tools, check out the publishing page on our site here. You can also email us or get in touch via our social channels.