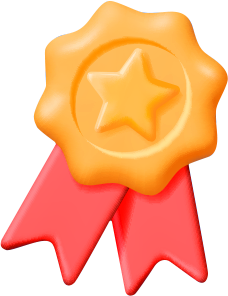 Philippe NAFFAH – April 04, 2023
Nowadays, it's accepted that while the hypercasual genre is still thriving and a major force in the mobile gaming industry, it is slowly morphing into a more broad genre / business model with more engaging games.
This is something TapNation picked up on a while back when working on games like Idle Bank with Double Fun studio. The game was released in 2021 and reached Top #34 in Simulation Games, with a current total of 5M downloads!
But how did we manage this successful twist to more casual games, and why is Idle Bank still up there with the best such a long time after its launch?
How it all Started

At the time, TapNation and Double Fun wanted to focus on non-existing concepts. The idea came up during a gamestorming session and follows the premise that a banking game would be broad enough to be played by a wide range of people around the world.
So we tested the concept and after only a month had their first CPI tests. The game seemed to have strong potential with $0.50 CPI, 50% retention D1 and an average of 35 min playtime/day. This indicated that it was time to get serious, leading to 5 months of iterations followed by the release.
The work and effort paid off, as the metrics improved by a huge margin and reached $0.46 CPI, 60% retention D1 and an average 50 minutes playtime/day!
The Key to Success

So how was all this possible? This is where TapNation's expertise came into play:
An integrated manager system designed to take actions for the player so they could simultaneously focus on other tasks highly improved the game's LTV. That and the addition of in-game events also helped to vastly increase the game's global RR and revenue.
Obviously some extra work on the CPI was needed, as this is one of the most important metrics, so more iterations were applied to the ads to make them more appealing and creative. Likewise, ASO was an important part of the game's improvement, so store pages were repeatedly optimized through AB testing of icons and screenshots.
One could assume the hard work was done once the game had been released, but TapNation strongly believes you should put as much effort into a game after its release as before, especially when leaning to a more casual business model, and this is exactly what they did. This also results in greater revenue from a game instead of letting it die a slow death.
How to Push Success even Further

Improving a game's success is why they kept adding new features and applying numerous IAP improvements. They added more sale packages (Starter pack, New World Sale…), and added in-app purchases during festive periods such as Halloween and Christmas when users could buy specific items. Today, Idle Bank in-app purchases represent more than 50% of the revenue generated by the game, showcasing again the successful twist to a more casual business model.
They then went further, as they also wanted to improve the game's experience by giving players more rewards, so that they would enjoy the game even more and spend far more time playing it!
Examples include adding special night-time reward videos for highly active night-time players (Impact: +12.7% ad revenue & +1.2% D1 Retention), improving the game's bank robber experience when a robber tries to steal from your bank (Impact: +8.4% Ad Revenues & +0.4% D1 Retention), adding daily rewards to further hook players (Impact: +2.1% Ad Revenues & +3.7% D1 Retention), and even improving the gameplay itself by completely reworking its FTUE (Impact: +8.4% Ad Revenues &+0.4% D1 Retention).
The above 4 upgrades were not the only elements added in the first few months post-publishing, but they are 4 clear "wins" that were confirmed through AB Testing. As a result, the average number of Rewarded Video Watched per User increased from 2.5 to almost 6 in 4 months.
There are a host of ways a game can be improved but your best bet is to contact TapNation directly for more info! TapNation is also hiring so don't miss your chance if you'd like to be part of our journey.