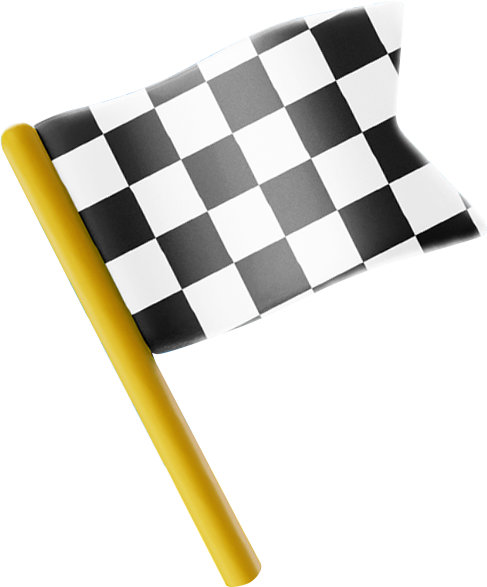 Florian Jauffrineau – Apr 04, 2022
Introduction
If you want a good example of how we can help you make a hit game, look no further than Tippy Toe. One of the most popular hypercasual games in the US by the end of 2021, it accrued 15 million users in just three months and became one of the most financially successful apps in TapNation history1. So, without further ado, here's a breakdown of how Tippy Toe got to the top.
An Intro to Tippy Toe
Tippy Toe is a hypercasual game in which the player has to step on a variety of weird and wonderful objects, including hamburgers, cakes and toothpaste. Squishing an object earns points and generates super-satisfying ASMR sound effects. Along the way, the player can access bonus levels, earn money to customise their character and travel to different locations around the world.
The main inspiration for Tippy Toe came from 'Wheel Smash', another ASMR-based game in which players tread on various objects with a giant tyre. Where Tippy Toe differs is the intuitive and satisfying control system — players have to hold down an area of the screen to raise their character's leg, then release to make the character stomp down on an object. Combined with sound effects, the 'hold and release' control system makes for highly enjoyable gameplay.
Test and Learn
Tippy Toe's first production cycle lasted 10 days. Its first test yielded 0.40cts CPI (cost per install) on Facebook and 0.20cts on TikTok.
We improved Tippy Toe's key metrics by testing which objects players enjoyed stepping on. For some reason, people love to squish food, cans, insects and sandcastles — these objects alone managed to increase playtime and further reduce CPI.
At launch, Tippy Toe had a D1 retention of over 40% and featured in the top 70 hypercasual games in the US. Not bad, right?
Around the World
Tippy Toe started to chart in places like Russia, Turkey, Egypt and the UK. This gave us the idea of introducing a variety of settings to the game. Players could now squish objects in New York, Paris, Dubai and all kinds of other locales. Sure enough, the change improved the game's performance metrics!
Integrating social trends
We also picked up on social trends and incorporated them into the game as objects, giving Tippy Toe more of a contemporary feel and attracting even more players. In this specific case, "pop it" toys were extremely popular at the release of the game, which is why we ended up integrating them among the other items, and the metrics suddenly started to rise again. It's a good example of how something in the wider culture can influence a game for the better.
Optimising monetisation
At launch, Tippy Toe suffered from low rewarded impressions per user and an unbalanced in-game economy. It also had no bonus levels. So, during two months of iteration we made some key changes to maximise monetisation:
Extensive character customisation
A variety of levels based on places around the world
Introduction of cosmetics as objects
These new features boosted LTV (lifetime value) by no less than 80%, which showcases the importance of keeping the ideation and iterations going even after the release.
The results speak for themselves
After launch, Tippy Toe enjoyed a meteoric rise to success. The results speak for themselves:
Reached the top 15 of hypercasual games in the US.
15 million users in just three months.
Our lowest CPI to date.
Our highest LTV to date.
Our highest retention to date.
Your game won't always be a huge success right at launch, but with enough work, follow-up and iterations, you can always make it rise to the top.
If you have any further questions about Tippy Toe or any of our other games, feel free to email us or get in touch via our social channels!
As of March 2022, Tippy Toe has our lowest CPI to date and our highest LTV to date.