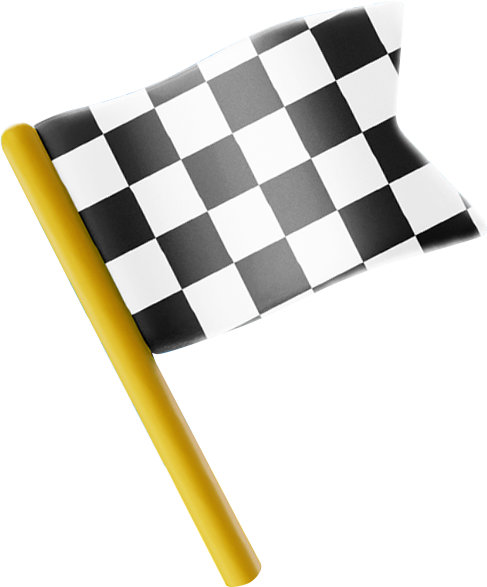 Igor Zabukovec – Oct 19, 2022
The mobile gaming industry is currently experiencing a boom all around the world and throughout all industry segments. As gamers throughout the world feverishly continue to search for the newest, most exciting and most compelling title, game developers and publishers are racing to create enough content to satisfy demand.
At TapNation, our mission is to provide game studios with the tools and support they need to develop the mobile games of tomorrow, today.
By working hand in hand with more than 80 professional studios, we realized a data platform could be game-changing for them. The TapNation Studio Platform offers a range of services that provide game developers with the ability to access vital metrics, perform crucial AB testing and app assessment and get informative insights into the current state of the market.
TapNation is one of the very few publishers to offer this type of innovative service. By providing our partners with access to an incredibly powerful platform that delivers key benefits, we're pushing the boundaries of the gaming industry.
Get the freedom you need to realize your vision and develop your next HIT game with the TapNation Studio Platform.
How the TapNation Studio Platform Benefits Developers
Great games don't just come to life on their own. Developers require reliable partnerships with professional publishers that have the skills and tools to help them achieve their goals. Thanks to the TapNation Studio Platform, gaming studios now have more freedom and can achieve maximum efficiency during the whole production cycle.
The TapNation Studio Platform gives game studios a huge advantage over the competition and provides them with the insights and data they need to delve deep into their projects and create the blockbuster mobile games of the future.
Take advantage of the many benefits of the TapNation Studio Platform and ensure the success of your next game development project, as it will provide you with the following powerful features:
Automated App Assessment
Specialized software precisely analyzes apps in the development stage. This saves you time, cuts out stress and hassle and gives you better control over your project, as you can observe the evolution of your metrics throughout the entire production.
Transparent Metrics in Real-Time
At TapNation, we know that the relationship between a game studio and a publisher has to be built on respect and trust. Transparency is essential to establishing this trust. We provide you with transparent metrics like CPI and CPM in real-time, making it faster and easier for developers to check their stats directly and understand their players' behaviour.
Get Key Insights about The Market
Developers need to keep a close eye on current trends, new hit games and what their competitors are doing. A good understanding of the market allows you to react quickly. The TapNation Studio Platform helps you to stay informed and on top.
Easy Access to Crucial Resources
Get instant access to vital documentation including SDK and other resources with high-tech tools designed to help studios in the most efficient and effective ways possible.
Test, Launch and Analyse AB Tests
Enjoy the freedom of being able to try as many features as you want for your game without having to wait for a publisher to complete AB testing, avoiding a lot of unnecessary back & forth. You can now try all your ideas faster than ever.
Enhancing Performance with the TapNation Studio Platform
Thanks to the Studio Platform, TapNation is becoming a more agile, more powerful partner. The Studio Platform helps us to provide our studios with more services during the entire production cycle, leading to a better support for every one of them. We can achieve better visibility across different projects which helps us to enable studios nurturing their ideas and create exemplary products.
Here's how the TapNation Studio Platform is helping us become a more powerful partner:
Enhances Revenue and Builds Partnerships
The TapNation Studio Platform helps us to attract more studios, which creates more revenue, and in turn allows us to develop even more powerful and innovative tools.
Provides Key Information on One Platform
Because the TapNation Studio Platform gathers all the data into one place, it makes it easier for our team to follow-up on different projects and make the best and most relevant decisions accordingly.
Enables More Efficient Communication
Communicating with the studios we partner with has never been so simple thanks to the TapNation Studio Platform. All stakeholders can view the same information, making it easier to reach an understanding and share insights.
Helps Us Analyse and Identify Hit Games Instantly
By providing instant access to relevant data, the TapNation Studio Platform enhances our team's visibility and enables them to quickly identify a hit game.
Provides a Smooth Pipeline for Game Pitches
Every game on the TapNation Studio Platform has its own pipeline that displays all relevant information and showcases the game's evolution. Every iteration of the project can be easily analyzed.
Includes Motion Graphics Results in a Unified Pipeline
Motion graphics have been integrated into the TapNation Studio Platform to provide even better visibility. This enhances the understanding of the projects for all stakeholders involved and provides a clean design for an easy access to information.
Where to Find Out More About the TapNation Studio Platform
The mobile gaming industry is fast paced, highly competitive and incredibly volatile. To make sure that a game stands out from the competition, game development studios need to partner with a dynamic, innovative and dedicated publisher.
TapNation specializes in assisting developers to create the best mobile games. We provide our partners with cutting-edge data tools they can use to efficiently test and publish their games on the market. TapNation Studio Platform has been designed to assist studios in developing premium quality hypercasual games, giving them the ability to constantly improve the metrics of their projects and increase their chances of releasing the next HIT game.
Discover what the TapNation Studio Platform can do for your company. Contact TapNation today for more details.